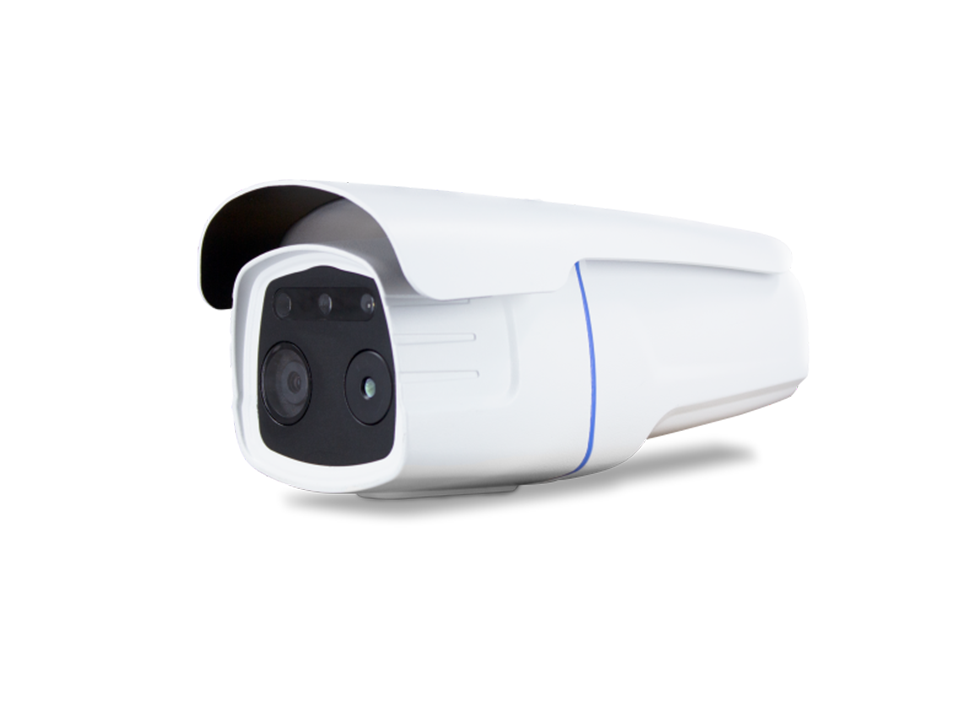 Skin Temperature Screening Camera
Model: SV-T10-F
The TherCam Dual Spectrum IR Rapid Temperature Screening Camera is a non-contact, real-time, continuous inspection tool that allows users to assess skin temperatures in healthcare and health quarantine applications safely. The SV-T10-F's facial recognition can report temperatures with pinpoint accuracy even with a moving or masked subject.
Equipped with an uncooled detector, low noise image processor, and dedicated software, you can ensure the safety of those who enter and exit your building. Security teams have regularly used these Rapid Temperature Screen Cameras at the entry and exit points of:
Airports
Border Stations
Hospitals & Nursing Homes
Office Buildings
Schools & Universities
Terminals
Train Stations
Excellent Temperature Measurement Performance
Infrared resolution 384×288, high image uniformity and measurement accuracy, temperature measurement accuracy ±0.4℃ (without blackbody), ±0.3℃ (with a blackbody), support point, line, frame, automatic identification temperature measurement mode.

Advanced Face Algorithm
The advanced face recognition algorithm can quickly and accurately capture the face. It can screen the temperature of up to 30 people simultaneously, meeting the rapid temperature screening in places with high throughput.

Intelligence Function
Continues to read temperatures accurately with mask-wearing. Uses an abnormal temperature voice alarm. History records can be traced and exported easily.

Flexible Deployment
Small size, lightweight, easy to carry, and easy to use. It can be quickly set up with a tripod, which is convenient for moving and disassembling at any time and adapting to various places.
| | |
| --- | --- |
| Digital Camera Sensor | Uncooled Detector |
| Sensor Resolution | 384 × 288 |
| Spectral Range | 7.5~14μm |
| Detector Pitch | 17μm |
| Optical Components Transmission Correction | Manual /Auto |
| NETD | < 50mK(@25°C,F#=1.0) |
| Focal Length | 6.5mm |
| IFOV | 2.6mrad |
| FOV | 50.8° × 37.1° |
| Color Palettes | white hot, black hot, iron red and rainbow |
| | |
| --- | --- |
| Digital Camera Sensor | High-definition CMOS image sensor, 1/4 inch progressive scanning |
| Sensor Resolution | 1024*768 real-time display |
| f-number | 2.7mm |
| Maximum Aperture | 2.8 |
| Minimum illumination | 0.5Lux |
| SNR(Signal to Noise Ratio) | 34dB |
Temperature Measurement Performance
| | |
| --- | --- |
| Accuracy | ±0.4℃(incl blackbody),±0.3℃(without blackbody) |
| Range | 28°C~ 42°C |
| Temperature Measurement Model | Point, line, rectangle temperature measurement modes;Full-screen supports the highest temperature display; Line and rectangle modes support max, min and average temperature display |
| Overtemperature Alarm Function | Abnormal human body temperature alarm (Alarm sound supports personalized settings) |
| Intelligent Features | Automatic capture of moving face targets and measure temperature |
| Face Area Recognition | Support face area recognition when wearing a mask to avoid false alarms caused by non-face hot objects |
| | |
| --- | --- |
| Encapsulation | IP65 |
| Operating Temperature | -40°C~60°C |
| Operating Humidity | relative humidity 0~90% |
| | |
| --- | --- |
| Power Consumption | 5W |
| Input Voltage | DC12V |
| Size (L x W x H) | 235.7x111.8×95.3mm |
| Weight | ≤1Kg |
| Housing Material | Aluminum Magnesium Alloy |